posting what I see, hear and feel
January 12, 2012
January 12, 2012
Ringing tones of famed Philharmonic silenced by ringing cell phone - CNN.com
 Add a new one to the irate reactions triggered by incessant ringing of a cell phone, bringing one of the world's great symphony orchestras to a dead stop in mid-performance.

In a disastrous meeting of an old classic and new technology Tuesday night, the New York Philharmonic was performing Gustav Mahler's Ninth Symphony — a haunting piece some say the composer wrote as he faced his own death — when a cell phone started ringing in the audience.
turn your cellphone off!!!
update.. blame iPhone
January 12, 2012
January 12, 2012
Aches on a Plane • Damn Interesting
a scary tale, linked from Neatorama
On 7 April 1994, just after 3:00pm, 39-year-old FedEx flyer Andy Peterson boarded a DC-10 cargo plane at the SuperHub. He was scheduled to join Flight 705 as the flight engineer; a support role in charge of monitoring and operating aircraft systems. As Peterson entered the aircraft, he was greeted by 42-year-old Auburn Calloway, a fellow flight engineer. Calloway introduced himself as the "deadhead," for the flight. He was just there because he needed a lift.

Shortly the men were joined by the plane's pilot, 49-year-old Captain David Sanders, and his 42-year-old co-pilot Captain Jim Tucker. The DC-10 had a bellyful of electronic gear bound for San Jose, ultimately destined for Silicon Valley. But flight 705 wouldn't make it anywhere near California that day.
January 11, 2012
Meteorological paintings of the Tunguska Event - Boing Boing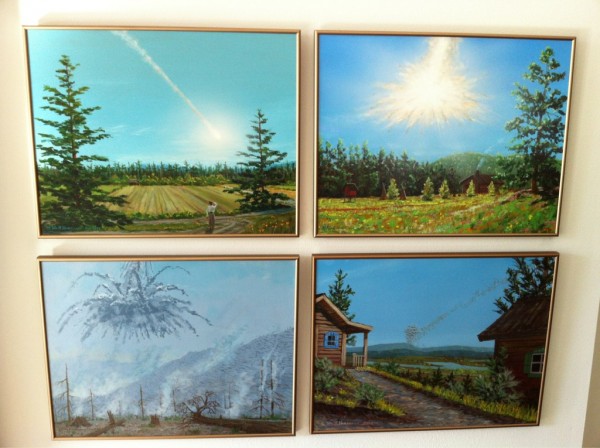 January 9, 2012
January 9, 2012
"The world's diplomats and environmentalists have nearly universally endorsed a target that is extremely difficult to achieve. As a result, there is no appetite for discussion of any goal that is less stringent. Yet a consensus could develop—possibly quite soon—that the very difficult goal will not be attained. It would be desirable to prepare now to discuss some relatively less difficult goal that nonetheless requires, starting immediately, major national commitments and international coordination. We will greatly increase the likely damage from climate change if not achieving the current extremely difficult goal disheartens us and we respond by postponing action for decades."
— Our blog editor has a sobering climate chat with revered Princeton physicist Robert Socolow (via onearth)
(via onearth)
January 8, 2012
January 8, 2012
January 8, 2012
classic Calvin and Hobbes
is Calvin a young member of the GOP?